From Pong to Space Invaders to Super Mario to Halo to Grand Theft Auto and Uncharted, there is no denying that video games continue to become more and more advanced by the day. The next evolution in gaming took place on October 13, 2016 when Sony released Playstation VR. Of all the launch titles, one truly took the world by storm, and fans worldwide eagerly await a soon to be released sequel.
At last year's E3 gaming expo, Owlchemy Labs, the geniuses behind Job Simulator announced a sequel to the hit game titled Vacation Simulator set for release in 2019.
While gamer's were excited to experienced new and immersive worlds, the one that stood out the most just happened to be the most basic of them all. Job Simulator launched with the PSVR. The premise was simple "In a world where robots have replaced all human jobs, step into the'Job Simulator' to learn what it was like 'to job'. Players can relive the glory days of work by simulating the ins and outs of being a gourmet chef, an office worker, a convenience store clerk and more."
Gamer's where delighted to smash coffee cups, juggle tomatoes and throw staplers. The world captured what most working stiffs wished they could do, as they were able to live out their fantasies. It is safe to say the game was a hit, as Job Simulator won the Best VR Game award at the 2017 Game Developers Conference.
Job Simulator is available on the PSVR, HTC Vive and Oculus Rift. The single-player simulation can be purchased in the Playstation Store for $19.99. Those wanting an actual physical copy may sadly be out of luck. Currently the game is running for up to $100 dollars on Ebay due to its unusual rare nature.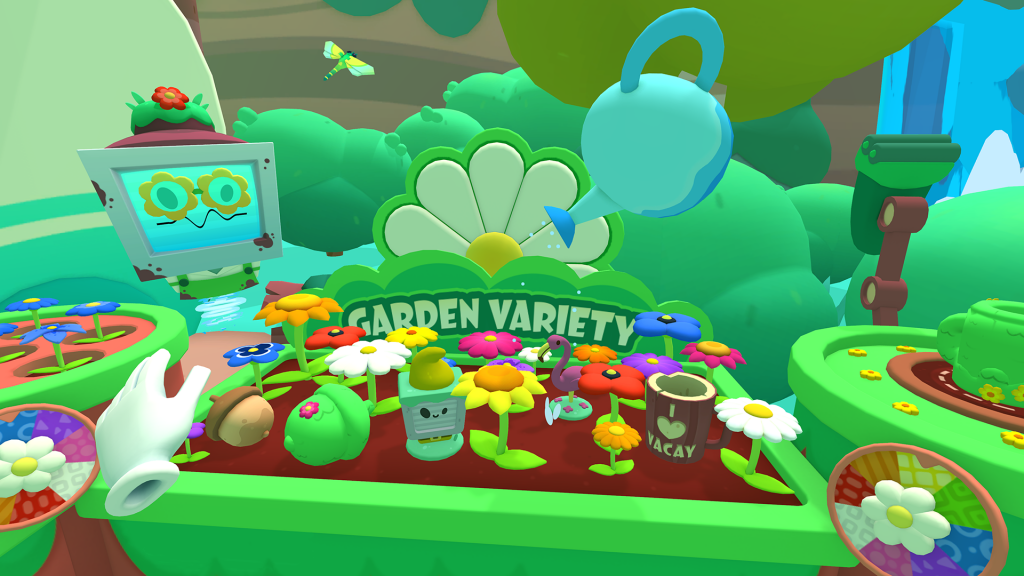 What the original did for office drones, the sequel let those interested live out their vacation dreams whenever they feel like it, including the middle of a snowstorm in February. Vacation Simulator is said to be more expansive than its predecessor and sets out to be a longer and more narrative-driven experience.
While the game play seems to be similar in what should be expected, the creators have announced some fun new additions that are sure to excite fans. The studio is said to be working on a custom avatar system to make things even more realistic. In an even more immersive move, the company is working on the ability to use you smartphone to interact and play with others while inside of the game.
There are certainly more challenging and maybe even exciting games on the market, but sometimes people need to just step back be transported and laugh in a stress-free environment. The real world can be hard enough, so anything that can instill imagination and whimsy if even for a few hours can never be a bad thing. For the millions of fans who have devoured their virtual jobs, Vacation Simulator can't come soon enough!